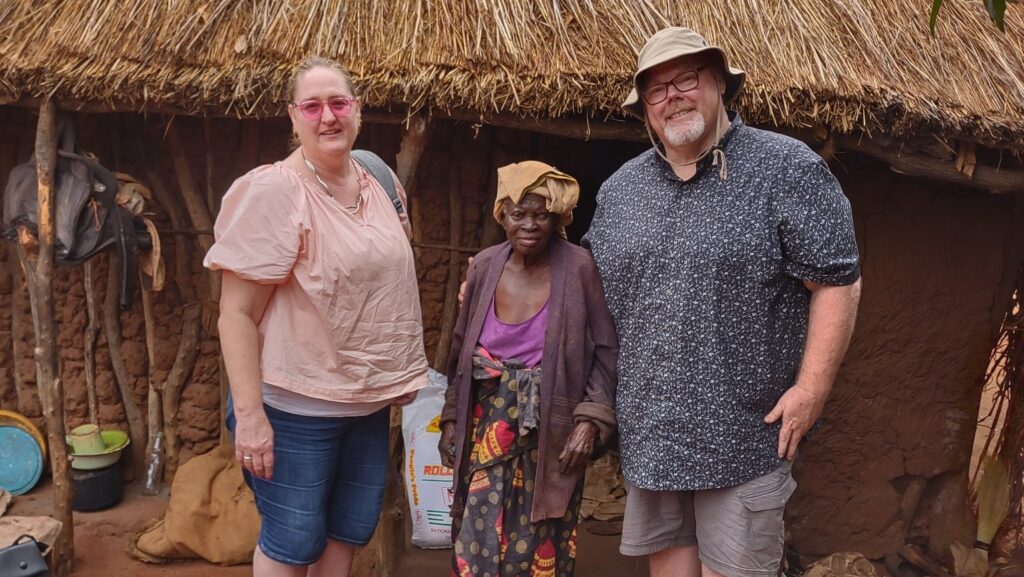 Momentum Church is partnering with the Vulnerable People Initiative Foundation (VPIF) in Livingstone, Zambia which ministers to the most vulnerable in the Region. The picture for this event is Rebecca and I standing outside the hut/home of one of the recipients of a bag of "mealie or mielie meal." This bag of meal is a lifeline and source of hope and joy to those who are most vulnerable. While in Livingstone, we spend time with Justin and Florence (both related to members of our church), who have established and serve in this ministry spreading the love of Jesus.
We have set a goal of buying 100 bags of meal which the team. The bags cost $10 each, so this would be $1000. Of course, we'd love to exceed this goal and help this ministry keep thriving. We will receive donations of any size between now and December 21 as we hope to get funds in time for a special Christmas delivery!
Login to momentumindiana.org and hit the "give" tab. Under the options, select "other" and indicate "meal." You can also give on Sunday through the offering boxes and/or mail a check to 2200 North Main Street in Crown Point, 46307.
Here is a description of the meal:  https://en.wikipedia.org/wiki/Mielie_meal