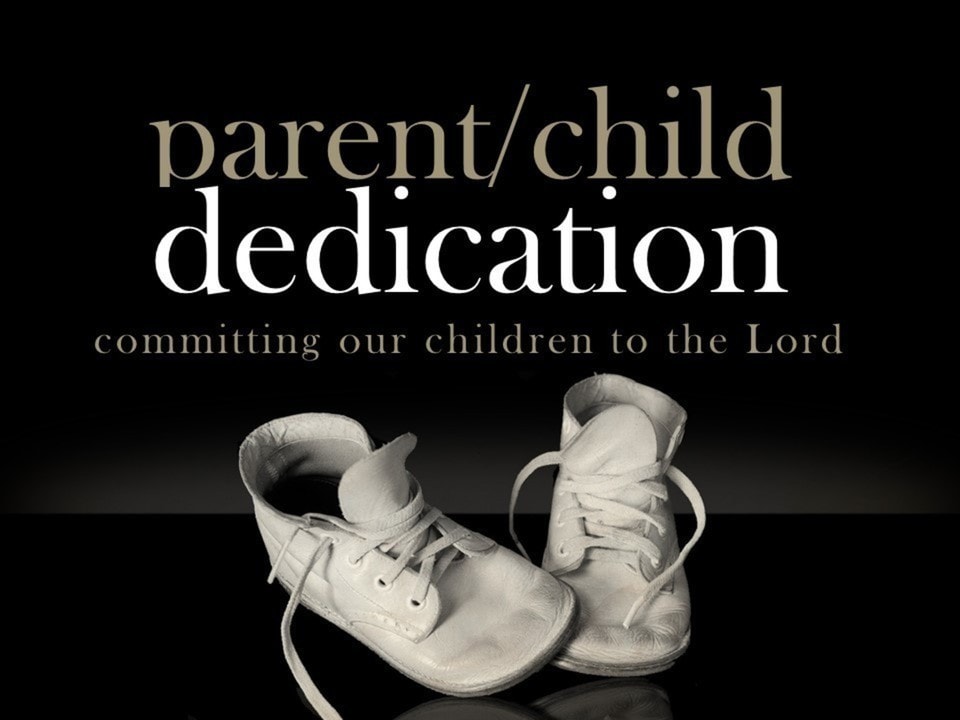 Baby and Child Dedication
Parent/Child Dedication – Sunday, May 16th @ 10am
"Children are a gift from the Lord; they are a reward from him." Psalm 127:3.
Parent/Child Dedication is a time for us to celebrate and thank God for the gift of children. It's also a time for parents to commit, and model what following Jesus looks like, and to raise their children to understand that they are saved by grace through faith in Jesus Christ, to believe that the Bible is absolute Truth, and to know the importance of committing to a community of faith through the local church.
During the dedication service, parents promise before God, their family, and the church to raise their child in a God-honoring way. 
If you're interested in dedicating your child(ren) to the Lord, there will be an info session with Pastor Charlie on Sunday, May 2nd @ 9am.